Shop Charleston Forge Furniture in Indianapolis
Simply Amish of Indianapolis is proud to feature a vast selection of custom, upholstered furniture from Charleston Forge Furniture. Our Indianapolis furniture store is committed to bringing the Indianapolis area upholstered, solid wood, and metal furniture from top brands to furnish their homes in modern, luxurious comfort. Charleston Forge Furniture is a manufacturer of high-end steel, wood, and upholstered furniture.
History of Quality
Since 1984, Charleston Forge has been crafting furniture with pride from their home in the Blue Ridge Mountains of North Carolina. Each piece of furniture they create is hand-built to order, making each item customizable and unique. Their proud history of furniture-making means they bring experience and true craftsmanship to their American made collection. They offer more than 300 products across a variety of furniture categories with a priority placed on quality. Charleston Forge is also committed to sustainability by using recycled steel, locally-sourced wood, and environmentally friendly powder coating techniques.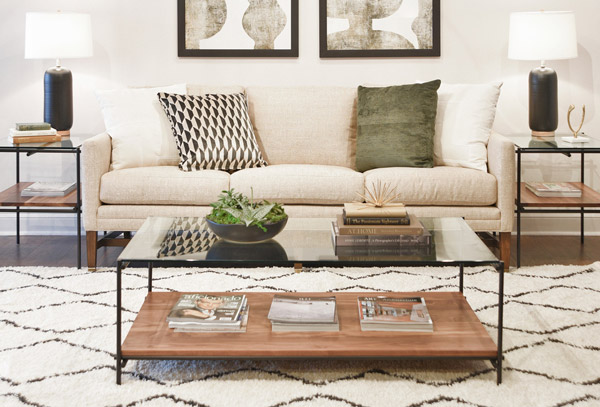 Design and Craftsmanship
Using wood, steel, fine leathers and fabrics, and other natural materials, Charleston Forge is proud of their award-winning designs and impeccable quality. Their artisans use traditional metal-working techniques to create truly one of a kind pieces you won't be able to find anywhere else. With attention to detail by hardworking craftsmen, their furniture is built for a lifetime of use and enjoyment. They are always looking to innovate by developing new techniques for forging steel that combine form and function in your furniture.
Steel and Wood Furniture
Charleston Forge is known for their quality steel and solid wood furniture that makes their pieces in your home look like works of art. With hand-crafted steel frames, solid wood tops and shelves, and exquisite glass, furniture from Charleston Forge brings a modern and industrial look to your interior design. Their furniture designs include a variety of tables, such as coffee tables, end tables, and dining tables. Other furniture they build includes shelves, consoles, desks, credenzas, and beds. Each piece can be customized with a variety of wood finishes and a wide range of specialty glass and solid wood tops.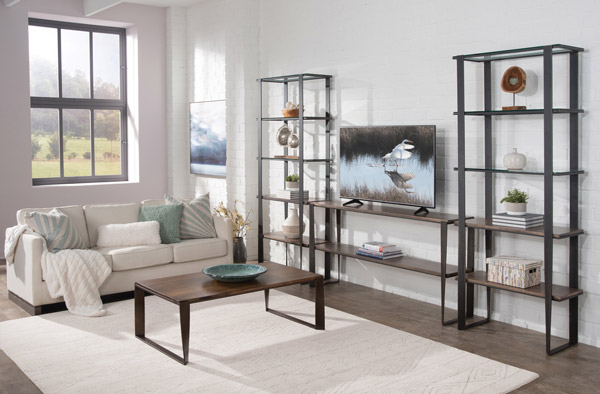 Upholstered Furniture
While each piece of their furniture begins with a handcrafted steel base, Charleston Forge also provides quality upholstery to their furniture selection. Barstools, lounge chairs, ottomans, and seating can be found in the Charleston Forge catalog. Their upholstered seating comes in a wide range of fabrics and leathers to choose from, all of which are treated to be stain and water resistant.

Visit our showroom at Simply Amish of Indianapolis to shop our collection of craftsman furniture from Charleston Forge. Also, explore other brands we carry, such as Norwalk and Elran, to find more quality, upholstered furniture to complete your living space.