Shop Norwalk Furniture in Indianapolis
Simply Amish of Indianapolis is proud to feature a vast selection of custom, upholstered furniture from Norwalk Furniture. Our Indianapolis furniture store provides customers in the central Indiana and Castleton area with the highest quality upholstery from top brands to furnish their homes in modern and elegant styles. Since 1902, Norwalk has been handcrafting fine furniture, manufactured by experienced artisans in Ohio and upholstered in a variety of fabric and leather options.

When you visit our showroom at Simply Amish, you can find high quality Norwalk furniture for any room in your home, including sofas and sectionals for the living room, dining chairs for the dining room, and headboards and ottomans for the bedroom. They also manufacture luxurious, high end armchairs, recliners, and motion furniture for you to experience the ultimate comfort at home.
Great Styles
Norwalk furniture comes in a variety of styles to perfectly fit your home's interior design. From contemporary to traditional or farmhouse aesthetic, you can select the shape and style of your upholstered furniture to seamlessly match your home. Each detail of their furniture is created with quality in mind and to suit your particular taste. Select between a variety of leg options, pillow styles, decorative nails, and fabric and leather textiles.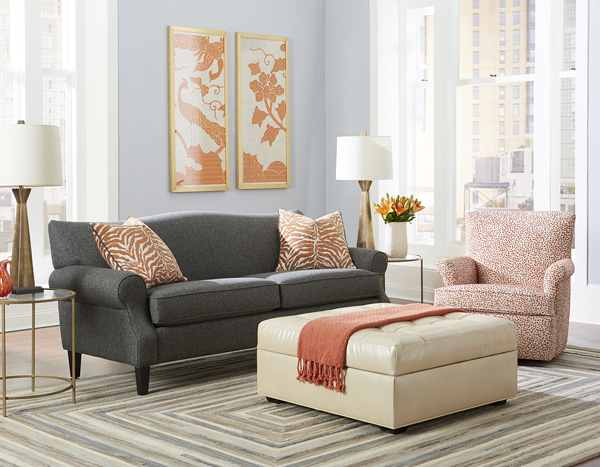 Large Selection of Fabrics and Leather
Their furniture is created with a wide variety of fabrics and leathers, so you can choose the color, pattern, or texture of your preference. The materials they use are long-lasting, making your upholstered furniture easy to care for and clean over the years. With a little vacuuming, spot treatment, and regular maintenance, your Norwalk furniture will be part of your family's memories at home for a lifetime.
Many Options
Visit Simply Amish of Indianapolis to shop our modern upholstered furniture collection from Norwalk. Don't forget to explore other brands we carry, such as Elran and Charleston Forge, to find the perfect, unique piece to complete your home's design.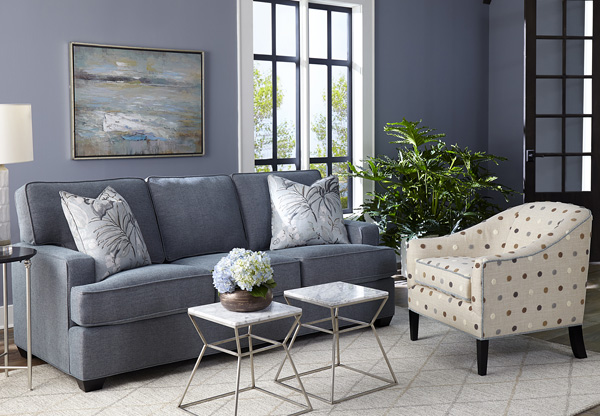 Browse Upholstered Furniture
Simply Amish has been handcrafting fine furniture for decades, and upholstered furniture provides another option for you to personalize your home. Whether you choose a fabric or leather sofa, recliner, sectional, or other home furniture option, Simply Amish is dedicated to providing only the best quality furniture for you to choose from. With custom furniture design and high end selections, our upholstery options are sure to fit what you're looking for to complete your home. Call today or visit our showroom to explore the variety of styles for upholstered furniture at Simply Amish of Indianapolis.